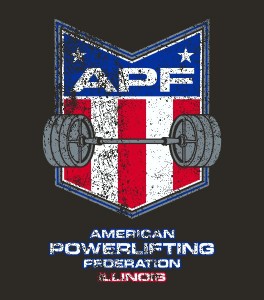 2017 APF/AAPF Beginners Powerlifting Seminar
& AAPF Nationals Qualifier
 Saturday March 18, 2017 @ 2XL Powerlifting in Lombard, IL
2XL will be hosting two events in one day on March 18.  First, for new lifters, 2XL will be hosting the Beginners Powerlifting Seminar.  This will be an APF/AAPF sanctioned powerlifting event for first-time lifters to complete their first contest in an instructive and more informal environment.  2XL Powerlifting staff will take new lifters through everything they need to know to compete in their first powerlifting meet–including the rules and structure of the meet, but also tips on how to warm-up and pick attempts among other items.  Additionally, because it is an APF/AAPF sanctioned event, lifters can use this event to qualify for APF and AAPF Nationals events, as well as being able to set APF and AAPF State and National Records.  For more experienced lifters, 2XL will be hosting an AAPF Nationals Qualifier.  This will be a "bare bones" qualifier with no awards–it is merely a sanctioned AAPF contest for the purpose of posting an AAPF total (or lift) for AAPF Nationals.  Each event is limited to the first 15 lifters.
Instructions for Online Registration:
Go to the link below, and click "SIGN UP" below either a) the Beginners Powerlifting Seminar or b) the AAPF Nationals Qualifier.
If you have not used our system before, you will need to create an account.

MAKE SURE to check to "Join our mailing list" when you create your account as otherwise you will not receive the confirmation email described below (Don't worry, we will not send you lots of spam emails–you can opt out of our Constant Contact list later if you choose).

After creating an account, select the package that best represents what you would like to enter at the following link:
After submitting payment, you should receive an email confirmation–that email will include a link to submit additional registration information.
If you do not recieve that email, first try checking your junk mail–if you still do not receive it, email Eric Stone and he can resend the link.