About the APF
The APF is the American affiliate of the international World Powerlifting Congress. Supports the integrity of the individual lifter, allowing the lifter to be judged fairly and consistently and providing quality contests at all levels. This organization allows each competitor the opportunity to enjoy Powerlifting as a positive sport.
About the AAPF
The AAPF was developed to bring Amateur (drug tested) lifting to a venue that is already established with the Powerlifting community so that all lifters may compete on the same platform. This is the drug tested division of the APF.
APF Illinois Executive Committee
State Chairman:
Eric Stone
Committee Members:
Maris Sternberg
Amy Jackson
Bob Kelly
Eric Maroscher
Dick Zenzen
Keith Early
Pete Arroyo
History of the Committee
In October of 2005, then-State Chairman Marsis Sternberg and Eric Stone decided to form an APF Illinois Executive Committee.  The purpose of the committee would be to provide support for the Illinois State Chairman, and also to provide a voice for the lifters.  Maris Sternberg appointed a select group of distinguished APF members in Illinois to serve on the board.  At the first meeting of the committee on October 15, 2005 at the APF/AAPF Region 6 Meet, it was decided one of the primary purposes of the committee would be to nominate and elect annual Lifters of the Year as well as Illinois Hall of Fame inductees.  The committee works primarily through email to do most of its business.  It serves an advisory role to the State Chairman to decide on any issues brought up by lifters of the state.  In addition, at the Illinois State Championships, the committee awards the Illinois Lifters of the Year and Hall of Fame inductee, as well as opening up the floor to hear any lifter concerns.
Eric is the State Chairman of APF Illinois, having taken over in June of 2006. He is an active APF/AAPF meet director in Illinois, and am also active powerlifter himself, having won at both the AAPF Nationals and AWPC Worlds in the 75kg open class.  He is also a certified APF Referee, and donates his time to judge at many local APF and other federation contests. Eric is a member of Team Stone and trains out of his gym 2XL Powerlifting.
Email: thestone@chicagopowerlifting.com
Maris Sternberg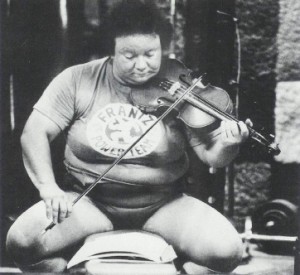 Maris Sternberg is a multi-time World Champion powerlifter, and is a former State Chairman of Illinois.  She steped down as chairman in 2006, but left the federation with a many more members in Illinois as well as more annual meets than when she took over.  She also re-instituted State Record Certificates, and cleaned up the record books during her reign.  She decided to stay on the committee to continue to lend her expertise and input.  She was one of the founding members of the APF/WPC, and helps run countless meets around the country.  She is also a member of the APF Illinois Hall of Fame.
Amy Jackson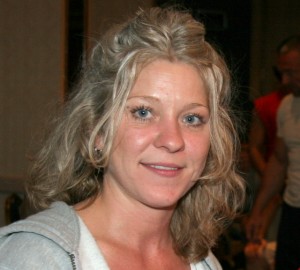 Amy Jackson has been the silent workhorse behind the APF for over 17 years as the APF/WPC Office Manager.  She is truly the one who keeps the entire federation running smoothly.  She keeps the official National and World Records of the federation, as well as handling all the paper work involved in running such a big federation as the APF.  Any questions reguarding the overall federation should be directed to Amy.
Email: amyljackson@aol.com
Bob Kelly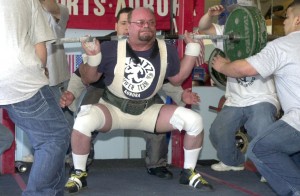 Bob Kelly is a long-time member of the APF both as a lifter and as an official.  He has trained and lifted on the Frantz Power Team for many years, and also has worked as a WPC World Judge for a number of years.  Bob's sharp eye in the judge's chair and fortitude on the platform has earned him a reputation as a top official and lifter in the APF.
Eric Maroscher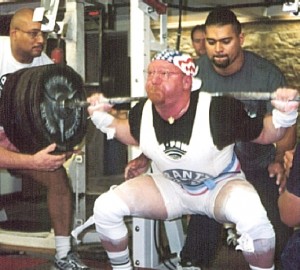 An Athlete/Referee Representative for the APF Illinois Executive Committee, Eric Maroscher is a 2-Time WPC World and a 2-Time APF National Champion and holds records in the APF at both the State and National levels.  Eric has been a member of the APF for over a decade.  Eric is Co-Owner of Monster Garage Gym in Waukegen, Illinois and a contributing writer for Power Magazine and Power Magazine Online.
Dick Zenzen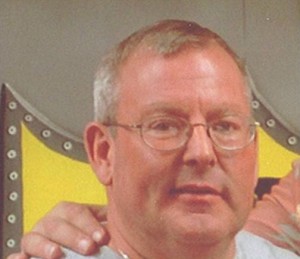 Dick Zenzen is a mult-time WPC and AWPC World Champion as well as being coach to many World Champions.  After having gotten his start in training with the Frantz Power Team, he now has his own team of lifters, Zenzen Barbell.  In 2006, Zenzen Barbell took home the team trophy at AWPC Worlds.  Dick is a WPC World Judge, so when not either coaching, or lifting himself, he is seen in the judging chair donating his time to many local and larger meets.  In addition, Dick is also a member of the APF Illinois Hall of Fame.
Keith Earley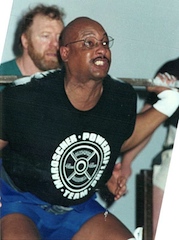 Keith Earley has been lifting and competiting in the APF for a number of years.  Some of his accomplishments include APF Illinois State Bench, Squat and Total record holder for Masters II divison in 2001.  Also, an AAPF Illinois State and World benchpress record holder at the Masters III divison in 2007.  Keith and his wife Nicole are very involved at their church(Life Changers International Church) in Hoffman Estates.  Keith has been part of the IL Executive Committee since 2008.
Pete Arroyo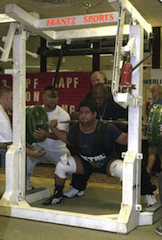 Pete became his powerlifting career is 2003.  He is a 3-time APF IL State Champion.  Pete is a personal trainer/strength coach for his career which was a natural progression that has led to him coaching various lifters in the APF and other federations.  Pete is currently training out of the Walker Center in Lisle, IL.  Pete has been part of the IL Executive Committee since 2008.